At Aceable Driving, we're extremely proud of our robot mascot, Ace. He guides our drivers ed students through our online course with sass and spunk, helping them learn about the rules and regulations of the road and achieve their goals of obtaining a license. To celebrate the recent launch of our DMV-approved drivers ed course in Nevada , we're looking at the best school mascots that represent many of our soon-to-be students across the state. So here they are: the 25 best high school mascots in Nevada.
25. Eureka County High School: Vandals
Represented by a bearded man wearing a horned helmet, the Eureka High School mascot certainly is intimidating. The fearsome Eureka Vandal is the only mascot of its kind among all the high schools in the state.
24. Green Valley High School, Henderson: Gators
Gators in Nevada? Maybe at the zoo. Though this reptilian species isn't native to the Great Basin, you can spot them on the uniforms of student athletes at Green Valley High.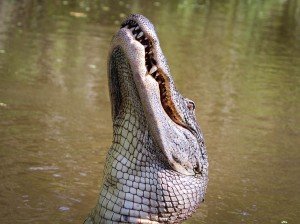 23. Lincoln County High School, Panaca: Lynx
Try saying "Lincoln Lynx" five times fast. It's a bit of a tongue twister, isn't it? This unique Nevada high school mascot is actually a medium-sized wildcat. It's the only mascot of its kind in the Silver State.
22. Pyramid Lake High School, Nixon: Lakers
The Los Angeles NBA franchise isn't the only team who can claim the Lakers as a mascot. Pyramid Lake High (located on Pyramid Lake) uses the emblem of the triangle-shaped rock that gives the body of water its name in all athletic logos for the school.
21. Incline High School Highlanders
For a high school located along a mountain range, a mascot that ties into the area's rocky terrain seems most appropriate. Naturally, the highlanders are quite good at skiing and snowboarding, and the girls' alpine ski team took second place at the state championship earlier this year.
20. Arbor View High School, Las Vegas: Aggies
One of Nevada's primary agricultural outputs is cattle, so it makes perfect sense that Arbor View High School would choose an Aggie as its mascot, represented by a giant bull.
19. Legacy High School, North Las Vegas: Longhorns
Sorry, but as a company based in Austin, Texas, we have to choose the Longhorns over the Aggies. Not only does Legacy High share a mascot with the University of Texas, but it also shares the school color of burnt orange.
18. Canyon Springs High School, North Las Vegas: Pioneers
The 36th state to be admitted to the Union, Nevada has seen its share of explorers and pioneers making their way west. Canyon Springs honors the region's history through its aptly named mascot.
17. Liberty High School, Henderson: Patriots
With a patriotic name like Liberty, it only makes sense to have an equally patriotic mascot. Besides, it's probably good luck to share the same team name as one of America's winningest NFL franchises.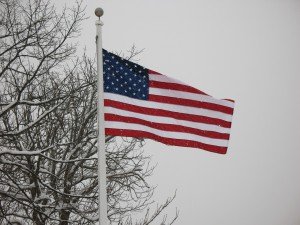 16. Southeast Career Technical Academy, Paradise: Roadrunners
You might know this speedy bird best from the Looney Tunes animation, but roadrunners are actually a common occurrence in the Southwestern region. What's not so common? A roadrunner as a mascot. Southeast Tech has the only one in the whole state.
15. Carson High School: Senators
For Carson High, a school located in Nevada's capital city, a legislative mascot seems most appropriate. But the image of the school's mascot, outfitted in a bolo tie, striped pants and cowboy hat, seems a far cry from what most Nevada lawmakers would wear today.
14. Mojave High School, North Las Vegas: Rattlers
What's scarier than a poisonous snake that makes a terrifying sound? Not much. Mojave High School sure knows how to intimidate its opponents with a mascot that would make any Nevadan tremble with fear.
13. Desert Oasis High School, Las Vegas: Diamondbacks
There's something literary about this high school's nickname: the Desert Oasis Diamondbacks. Perhaps it's the alliteration; perhaps it's the image of a deadly snake lying in wait at the edge of a watering hole. Though these venomous reptiles are mostly found in the Southwestern United States, the species can also be spotted in Southern Nevada in the Las Vegas area.

12. Advanced Technologies Academy, Las Vegas: Mavericks
The mascot of Advanced Technologies Academy is closely tied to the school's goals for each of its students. In fact, on the academy's website it states the dictionary definition of a Maverick: those of "independent thought and action -- willing to take a risk to achieve a worthy goal."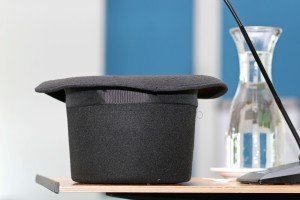 11. Fernley High School: Vaqueros
Established at the turn of the 20th century as a ranching community, Fernley has stayed true to its roots through the name of the local high school mascot. Vaqueros, or hispanic cattle handlers known for their roping skills, had an important role in the livestock industry from the 1500s through the late 1800s.

10. Albert M. Lowry High School, Winnemucca: Buckaroos
An Anglicized term for a Vaquero, Buckaroos were active in the ranching communities of Nevada and the Great Basin region throughout the 19th century.

9. Silver Stage High School, Silver Springs: Nighthawks
The bird that represents this Silver Springs school might have an elegant-sounding name, but don't be fooled -- the Nighthawk has plenty of characteristics that make it a fierce mascot. Known for its dramatic "booming" dives toward the ground, the nighthawk is most active at dawn and dusk, and able to capture its insect prey in low light.

8. El Dorado High School, Las Vegas: Sundevils
Located in the desert at the western base of Sunrise Mountain, El Dorado High has a team name befitting of its geographic location. The school's impish mascot, the Sundevil, shares a prefix with the mountain base on which it rests.

7. Del Sol Academy of the Performing Arts, Las Vegas: Dragons
This Las Vegas high school might be named after the sun, but its flame-breathing mascot is just as hot. In fact, the Del Sol band is called the Dragon Fire.

6. Bishop Gorman High School, Las Vegas: Gaels
For Catholic school Bishop Gorman, an Irish nickname makes total sense. The school's unusual mascot, the Gael, is another term for a mounted Irish knight. And you better believe that these Las Vegas-based Gaels happen to be quite good at what they do -- Bishop Gorman athletes have won state championships in football, basketball, soccer and swimming, to name a few.
5. Dayton High School: Dust Devils
Known as the oldest settlement in Nevada, Dayton rests at the edge of the Twenty-Six Mile Desert alongside the Carson River. The dust devil mascot couldn't be more appropriate for this dust bowl town.
4. Mineral County High School, Hawthorne: Serpents
Snakes seem to be a common theme among Nevada high school mascots, but the Serpent has a more mythical air about it. In fact, Mineral County High is the only school in America that can claim the Serpents as its nickname.

3. Gabbs High School: Tarantulas
Tarantulas make for a creepy mascot, but the people of Gabbs, Nevada are not afraid. The town is actually home to one of the largest tarantula migrations in the world -- eek!
2. Churchill County High School, Fallon: Greenwaves
Churchill County has two prized crops: alfalfa and cantaloupes. Originally, the mascot of the high school was named for the latter, and athletes were known as the Melon Pickers. The name has since changed to the Greenwaves, a metaphor for the green stalks of alfalfa that billow in the breeze on windy days in Churchill County.
1. Cheyenne High School, North Las Vegas: Desert Shields
Cheyenne High School was built in 1991, during the same time period as military operation Desert Shield. While the mascot of this North Las Vegas high school could have some connection to the Gulf War, its origins are more likely related to the area's Native American heritage. For Native Americans, a desert shield is a protective hide that is often decorated with bright designs and feathers.