We at Aceable love our teen drivers ed users in California (affectionately known as Acelets). As they navigate through our course, they come to know the Aceable mascot, Ace -- a snarky, yet endearing robot who guides them in getting their permit and license. We know how important Aceable's mascot is to our users, so we decided to learn more about their mascots by looking at every high school team name in the state. We've compiled the 35 best mascots in California from a long list of 4,495 institutions. Mascots were ranked by originality, creativity and historical significance. Did your school make the cut?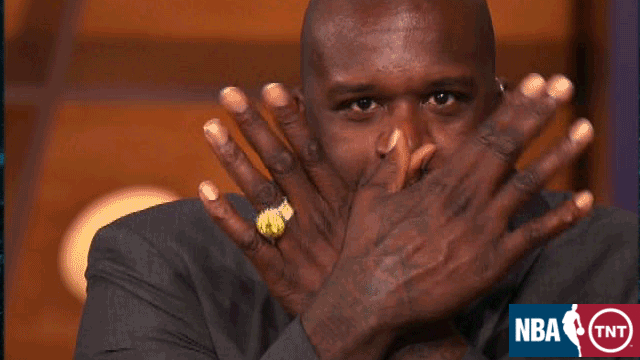 There's a few Seahawks in California high school sports, but just one C-Hawk. We can only assume the "C" contraction is a reference to the school's name, or Cal Lutheran is not very good at teaching spelling. (We're guessing it's the former.)
34. Dunn School Earwigs, Los Olivos
Taylor Swift once revealed that Earwigs were one of her greatest fears -- so sorry, Dunn School students -- it looks like the singer won't be paying you a visit anytime soon. We just hope Dunn's mascot doesn't act like this Ellen Show crew member and creep up behind people to scare them. Eek!
When your school is called Independence, it'd be treason not to have a patriotic mascot. But for this San Jose institution, 76 not only symbolizes the year our Constitution was signed, it's also a nod to the year the high school was founded: 1976. Cue U-S-A chant.
Hurricanes and Tornadoes are common mascot names, but Foresthill High knew that, unfortunately, there was a more terrifying natural disaster in their home state. Originally suggested by an eighth-grade student, the nickname was controversial at first , but Foresthill quickly became known as Home of the Wildfires.
No, Yuba City's mascot is not an impatient San Francisco taxi driver; honker is just another name for goose. Here's hoping someone at Yuba City High has created a bumper sticker that says "Honk if you love the Honkers."
Dog mascots always win over our hearts. And Terriers, according to the American Kennel Club, are intelligent and friendly. We're certain that's an accurate way to describe the students at Redlands High School, too.
Narrowly beating out the Terriers are the Bullpups because puppies. Is that how Hanford High wins sporting events? Aw, c'mon guys, we have to go easy on them; they're pups! Just kidding, Hanford won a state championship in football this year; they seem pretty dang ferocious.
Monterey High takes pride in its hometown's Spanish heritage, evident from the school's mascot name. But what exactly is a Toreador? "Contrary to popular belief," says Monterey's website , "the singular Toreador doesn't really exist in the bullring, only 'Toreadores' which consist of the matador, picador, and the clown, who diverts the bull away from the matador when he runs into trouble." Monterey High: grabbing the bull by the horns.
27. Piner High School Prospectors, Santa Rosa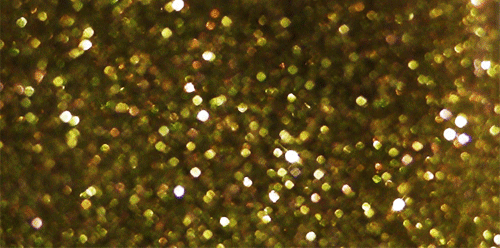 Now I ain't sayin' she a gold digger, but the students at Piner High School certainly are. The name "Prospectors" references the California Gold Rush, arguably one of the most remarkable events throughout the history of the Golden State. This mascot name is as good as gold.
Without knowing this high school's name or geographic location, you might assume its mascot is the kind that goes, "Fee-Fi-Fo-Fum." The Redwood Giants, however, are aptly named for largest trees in the world that are native to the area. No beanstalks here.
The Stingrays is a fearsome team name, but you really can't get away with having a sea creature as a mascot unless you're located near the ocean. Luckily, Pacific Lutheran is about 5 miles from Manhattan Beach, which means their mascot is very fitting and we're very jealous of the cool surf-side lifestyle we imagine they lead.
We love word play, so we're thrilled by this Burroughs Burros homophone. To anyone who says a Burro isn't a tough mascot: Ever heard the saying "kick like a mule?" Steer clear of this steed.
Traditionally, Glendale's football program was called the Dynamiters and all other sports were known as the Nitros, but today all teams go by the latter . (Much easier to say, right?) This dynamite high school athletics program was one of the first in the state, and where film legend John Wayne was a star lineman in the early '20s.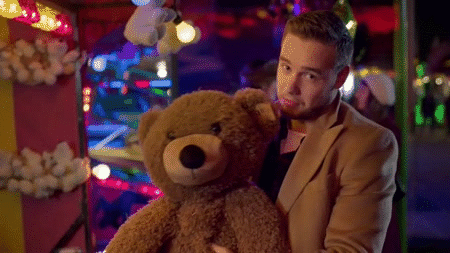 Tolog isn't an exotic animal. It's an acronym that means "To Our Lady of Good Success," created by the Flintridge Sacred Heart Class of 1948, according to a 2007 newspaper article . Thirty years later, a Sacred Heart mother crafted a Teddy bear mascot costume, which became known as Teddi Tolog. Adorbs.
Much like the Tologs, you won't find Kares in any dictionary. To Rio Hondo Prep, a Kare is a "way of life," a "karing" attidude both on and off the field. This mascot definitely wins the sportsmanship award.
Snow leopards are rare in high school sports and in the wild, as unfortunately, these pretty kitties are an endangered species. While the big cats are native to Central Asia, they are seldom spotted on Mount Everest. That makes Everest's choice in a mascot even more special.
The Florida Gators might be the country's most famous reptilian mascot, but the Classical Caimans are chasing their tail. Caimans are typically smaller than gators, but they often travel in packs. Yikes! See ya later, alligator.
When choosing a mascot, you have to decide between an animal or human representation. Exception: When you choose a Centaur. The mythological creature was picked by the school's first graduating class, according to the book, Culver City Chronicles , but the reason why is unknown. Make up your own myth.
You know what's scarier than the devil? El Diablo. It just sounds more ominous. Quite a contradictory mascot for a town named after an old mission, though. The Diablo has been controversial throughout the school's history , but ultimately the students played devil's advocate.
Shout out to Mercy High for choosing the cutest marine mammal out there as a team name. "Skipper the Dolphin" is the official mascot, but the student-athletes at Mercy High go by the Skippers. Flippin' awesome.
Nearby Encinal High School is a now-closed Naval Air Station, where jets departed the San Francisco Bay. While plans are underway to convert the station into housing and commercial space, Alameda's military heritage lives on by way of the Encinal Jets mascot.
Historically, logging was major industry in Eureka, so it makes sense the high school would choose the Loggers as its nickname. Today, Eureka's mascot is more in vogue than ever, with the lumberjack look making a comeback. It's going down, I'm yelling timber.
You'd think Lincoln athletes would call themselves the "Honest Abes" or something. But the Zebra has been a part of this Northern California high school since the 1920s. The mascot name was conceived in 1927 when the town team bought some new striped uniforms, according to a 1995 newspaper article. And that's how Lincoln earned its stripes.
This is probably the only high school in America where the principal regularly shouts at his students: "Go Nuts!" Props to Live Oak for being nutty and choosing a unique, yet suitable mascot.
11. Ribet Academy Fighting Frogs, Los Angeles
The most perfectly named mascot on this list, the Ribet Fighting Frogs are bound to have some of the best cheers and chants in Southern California. (Okay so the school name is actually pronounced rib-BAY, but still.) Go fight Ribet.
Usually when we say someone played ugly, it isn't a compliment. But for the Ugly Eagles, it's a source of pride. Frequently referred to as the "Uglies," Clayton Valley Charter chose the unique nickname in 1972 as a way to distinguish the football players from the rest of the school, according to Wikipedia . U.G.L.Y. You ain't got no alibi, you ugly.
The Urban Blues might sound like an Allman Brothers cover band, but it's just what this San Francisco school call its sports teams. The mascot doesn't have anything to do with blues music, though. The Urban School just keeps it simple and goes by a color. Must be feeling blue.
Now this is a mascot adults can appreciate. Crushers references the area's famous industry: winemaking. Unfortunately, grape crushing is not a sport at Vintage High to our knowledge. Wine not?
A Delta King is not member of Greek Life at the University of the Pacific. It's a ship ... an award-winning ship that happens to have a hotel, restaurant and theater inside. The once active steamboat is now permanently docked in Sacramento. Its sister ship, Delta Queen, lives in New Orleans.
There's phantoms drifting through the halls of Cathedral High, and not just the mascot kind. The school was built on the site of an old cemetery. SpoOoOoky. Bet the ghost stories that their English teacher tells are great.
The Valhalla Norsemen sounds like a Chris Hemsworth action flick, but it's just what this El Cajon high school calls its sports teams. In Scandinavian mythology, Valhalla is a kind of heaven for warriors. The myth comes to life at Valhalla High, where students touch "Thor's Hammer" upon both joining and graduating from the school. Cue thunderbolt.
The Coalinga Horned Toads is a tradition that predates this high school's mascot. "In 1933, the Junior Chamber of Commerce hosted an impromptu racing of various wild reptiles later known as the "annual running of the 'Horned Toads,'" according to the Chamber's website . Five years later, the high school adopted the horned toad as its mascot. Eighty-three years later, the running of the toads is a full-blown festival with a parade, 5k and live music. And yes, there's a Horned Toad Queen and Princess.
Oh man. Just wanna snuggle one.
Hay is for horses and Hollister, California, as a century ago, the city stored the most hay in the world. But San Benito High didn't pick its own mascot name, according to legend. As former Haybaler Bruce Anderson wrote in a Sports Illustrated article , "to townspeople as well as outsiders, the boys from Hay City were hay balers. In the end, that's the name that stuck." Hey, they seem pretty proud of it now.
The only thing better than cute dogs are cute bears. There's really no other reason the panda ranks so high up on our list. Cuddly-wuddly.
Hey, California drivers ed users, think we made a mistake? Tell us why your school should be on the list (or higher up on the list!) We want to hear your thoughts! And don't forget to check out our simple guide detailing how to get your California drivers license .
Honorable Mention
St. Joseph Notre Dame High School Pilots, Alameda Bakersfield High School Drillers, Bakersfield St. Paul High School Swordsmen, Santa Fe Springs Tustin High School Tillers, Tustin Elk Grove High School Thundering Herd, Elk Grove Kearny High School Komets , San Diego Point Loma High School Pointers, San Diego La Jolla Country Day School Torreys, La Jolla Fillmore High School Flashes, Fillmore Moorpark High School Musketeers, Moorpark San Diego High School Cavers, San Diego St. Joseph High School Jesters, Lakewood