Double, double, toil and trouble.
It's officially October, which also means it's one of the best times of the year: Halloween! Sure, the tradition is to deck your house out with spooky and fun decor for the most ghoulish night of the year. But what about your car?
Here are some ideas for decorating your car for Halloween. Send us a pic of your decked out car, and we might just feature your decor in an upcoming post!
Shrunken Head
https://www.amazon.com/Loftus-Halloween-VooDoo-Shrunken-Decoration/dp/B0037MHM90
Cockroach Magnet
https://www.spirithalloween.com/product/decorations/party-supplies/car-accessories/cockroach-magnet/pc/1005/c/1025/sc/1070/106274.uts?currentIndex=24&thumbnailIndex=43
Hanging Bloody Arm
https://www.spirithalloween.com/product/decorations/party-supplies/car-accessories/hanging-bloody-arm/pc/1005/c/1025/sc/1070/87638.uts?currentIndex=24&thumbnailIndex=28
Cat Car Cling
https://www.spirithalloween.com/product/decorations/party-supplies/car-accessories/cat-car-cling/pc/1005/c/1025/sc/1070/88249.uts?thumbnailIndex=13
Harley Quinn Window Decal
https://www.spirithalloween.com/product/decorations/party-supplies/car-accessories/harley-quinn-window-decal-dc-comics/pc/1005/c/1025/sc/1070/132025.uts?thumbnailIndex=1
Halloween Festive Vehicle Costume with Pumpkin and Black Bat Wings
https://www.amazon.com/Crusar-Halloween-Festive-Vehicle-Costume/dp/B011XM9LNK/ref=sr_1_1?ie=UTF8&qid=1507330226&sr=8-1&keywords=halloween+car+decorations
Skeleton Back Seat Driver
https://www.amazon.com/Skeleton-Backseat-Driver-Cling-Accessory/dp/B0051BVTD0/ref=sr_1_5?ie=UTF8&qid=1507330226&sr=8-5&keywords=halloween+car+decorations
Indoor & Outdoor Spooky Spider Webbing
https://www.amazon.com/dp/B075K7KGT2?psc=1
Witch's Legs Sticking out of Trunk
https://www.amazon.com/Halloween-Costume-Decoration-Witchs-Sticking/dp/B075W9GZZN/ref=sr_1_6?ie=UTF8&qid=1507330226&sr=8-6&keywords=halloween+car+decorations
Black Bats Magnet Set
https://www.amazon.com/Black-Bats-Magnet-Packs-Large/dp/B01MTQHDVP/ref=sr_1_9?ie=UTF8&qid=1507330226&sr=8-9&keywords=halloween+car+decorations
Solar Powered Dancing Halloween Dancer Toy
https://www.amazon.com/Powered-Halloween-Decoration-Makaor-10cmx6cm/dp/B0744C75Y6/ref=sr_1_14?ie=UTF8&qid=1507330226&sr=8-14&keywords=halloween+car+decorations
Bloody Handprint Clings
https://www.amazon.com/Bloody-Handprint-Stickers-Halloween-Decorations/dp/B074WRCHZC/ref=sr_1_17_sspa?ie=UTF8&qid=1507330226&sr=8-17-spons&keywords=halloween+car+decorations&psc=1
Skull Car Decal
https://www.amazon.com/Halloween-Graphic-Vylymuses-Motorcycle-Decorations/dp/B075L42WL1/ref=sr_1_24?ie=UTF8&qid=1507330270&sr=8-24&keywords=halloween+car+decorations
LED Car Interior Lighting Kit
https://www.amazon.com/dp/B06XG68HPY?psc=1
Super Soft Plush Ghost Cushion with Lighting
https://www.amazon.com/dp/B075QF6R43?psc=1
Fake Severed Bloody Arm
https://www.amazon.com/ONEDONE%C2%AE-Terror-Severed-Halloween-Cosplay/dp/B013JMCFAS/ref=pd_sim_21_1?_encoding=UTF8&psc=1&refRID=ER7XWERQXSYD43G86E2A&dpID=4117-CgjCBL&preST=_SY300 QL70 &dpSrc=detail
Remote Control Fake Cockroach Kit
https://www.amazon.com/dp/B01N7J9CSK?psc=1
Plastic Spiders
https://www.amazon.com/dp/B0751B6WM8?psc=1
Jack Skellington Decal
https://www.amazon.com/Skellington-Halloween-Sticker-Motorcycle-Window/dp/B072WFJD2L/ref=sr_1_43?s=automotive&ie=UTF8&qid=1507330542&sr=1-43&keywords=halloween
Trick or Trunk Teeth
https://www.etsy.com/listing/562260517/trunk-or-treat-kit-teeth?ga_order=most_relevant&ga_search_type=all&ga_view_type=gallery&ga_search_query=halloween%20car&ref=sr_gallery_8
"My Other Ride Is a Broom" Decal
https://www.etsy.com/listing/245670308/my-other-ride-is-a-broom-vinyl-vehicle?ga_order=most_relevant&ga_search_type=all&ga_view_type=gallery&ga_search_query=halloween%20car&ref=sr_gallery_3
Jason Voorhees Decal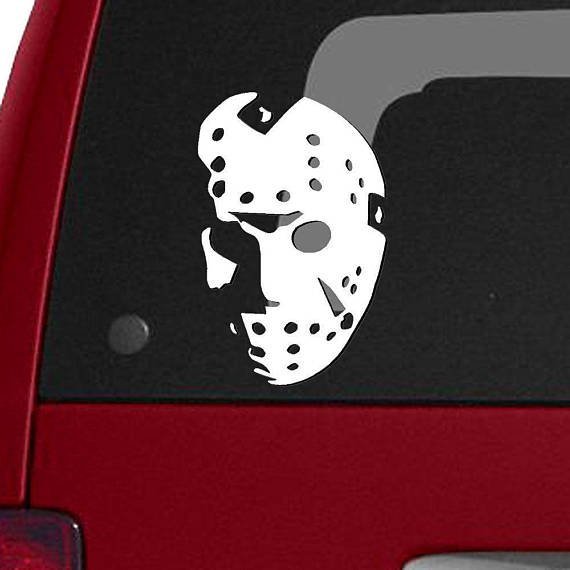 https://www.etsy.com/listing/556196335/jason-voorhees-vinyl-decal-halloween?ga_order=most_relevant&ga_search_type=all&ga_view_type=gallery&ga_search_query=halloween%20car&ref=sr_gallery_30
Boo! Car Decal
https://www.etsy.com/listing/164091996/halloween-car-decal-boo-vinyl-wall-decal?ga_order=most_relevant&ga_search_type=all&ga_view_type=gallery&ga_search_query=halloween%20car&ref=sr_gallery_13
"Keep Calm And Scary On" Decal
https://www.etsy.com/listing/247098124/halloween-decal-halloween-car-decal-bat?ga_order=most_relevant&ga_search_type=all&ga_view_type=gallery&ga_search_query=halloween%20car&ref=sr_gallery_2