If you live in Texas, then you've probably heard the term "parent taught drivers ed" tossed around among circles of teens and their parents. This type of driver education allows students to take their required classroom hours with an online provider and complete their driver training and driving practice with a parent or legal guardian. While parent taught drivers ed has increasingly become the most popular driver education program in the state, it isn't for everyone. In this post, we'll go over the benefits of parent-taught driver education, talk about why you may not be eligible for the program, and explain the alternative method of instruction, also called instructor taught drivers ed . By the end of this post you should know exactly which teen drivers ed program is right for you.
What Are the Benefits of Parent Taught Driver Education?
You can complete the 32-hour classroom part of your state-approved driver education program online . Taking online drivers ed may be more convenient for you because it allows you to access the course 24/7 and take it whenever and wherever you want.

With Texas parent taught drivers education, you will not have to pay for driving school. Instead, you'll complete the required 44 hours of behind-the-wheel training with your parents, step-parents, grandparents or legal guardian for free.

In many cases, this form of Texas drivers education allows you to get your learner's permit sooner. That's because in Texas, some drivers education programs abide by the concurrent method, while others abide by the block method. The concurrent method allows you to get your learner license after the first six hours of classroom instruction, while the block method makes you wait until after you've finished the entire course. Many parent taught online driver's education programs use the concurrent method.
Why Can't I Take Parent Taught Drivers Ed?
While the benefits of parent taught Texas driver education are many, this driver licensing program is not available to all. The Texas Department of Public Safety (Texas DPS) has certain rules about which adults are eligible to be parent instructors. Your parent may not be eligible to serve as your parent instructor if any of the following is true:
They have a DWI on their record from any point in time
Their driver license has been suspended or revoked at any point during the last three years
They have more than six points on their driving record
Even if your parent is not eligible to teach you how to drive, that doesn't mean there aren't excellent classroom or online drivers education programs available to you. If your parent is not eligible to teach, you have a couple of options:
Take the classroom phase of instructor taught drivers ed as well as the permit test with an online provider. After your finish and get your Certificate of Completion and learners permit, sign up for a behind-the-wheel course for young drivers at a local driver training school. There, you'll be able to practice driving skills with a professional Texas driver ed instructor. When you finish the course, you'll head to the driver license office to take the driving test and get your provisional license!

Take both the classroom phase and behind-the-wheel phase together. In some cases, a local public school will offer drivers ed courses to students within the district, however, spots are always limited. You're more likely to get a space in the class if you take drivers ed with a professional driving school. Depending on the school, you'll be able to get your instruction permit after six hours, or after you complete the entire classroom phase, then start working on your in-car training. After you've finished both phases of drivers ed, you're ready to go to the Texas DPS office and take the road test to get your provisional drivers license!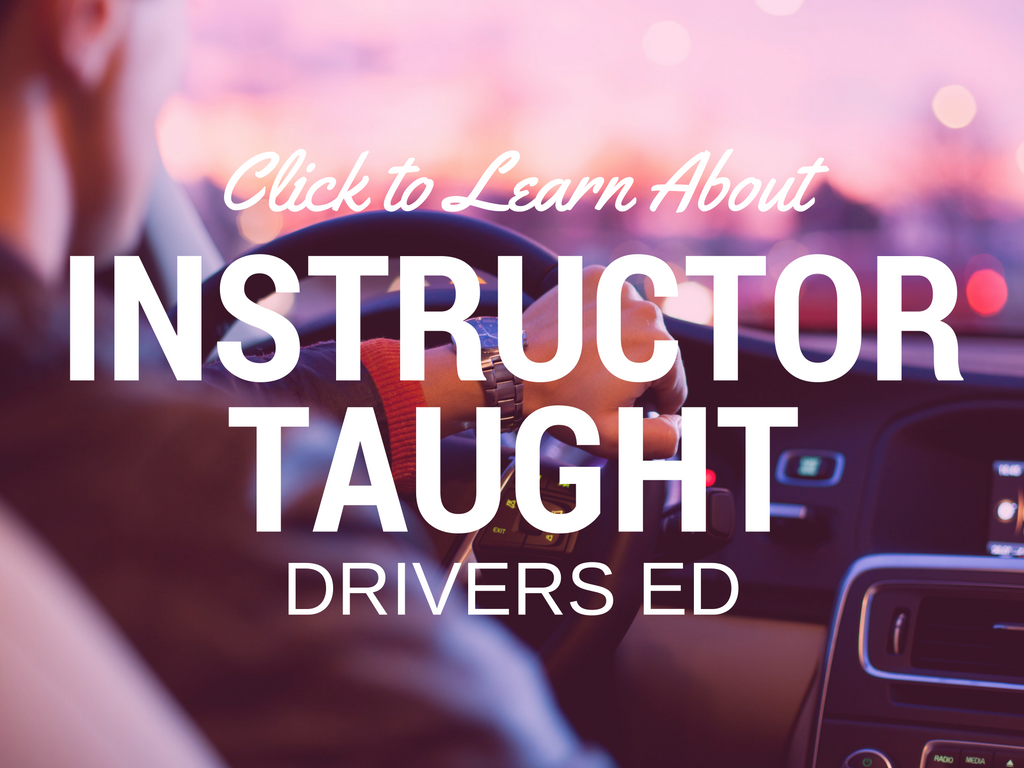 It's important to note that both instructor-taught and parent-taught driver's ed teach you how to drive smart and be a safe driver. When it comes to the quality of education you'll receive, one isn't "better" than the other. When deciding between instructor taught and parent taught driver education, you should focus on which is more convenient and accessible for you and your family. And if you have any more questions about the drivers ed process in Texas, don't hesitate to check out the Aceable Help Center or contact our friendly team any day of the week. We're here to help you get your driver license the way that works best for you.