When you think about Oklahoma, you may imagine rolling plains. Fun fact, the official meal of Oklahoma is fried okra, cornbread, barbecue pork, squash, biscuits, sausage and gravy, grits, corn, strawberries (state fruit), chicken fried steak, pecan pie, and black-eyed peas. What's not to love about that?
Tasty meals and views for miles. Going to high school in Oklahoma can expand your personal horizons as well. Check out the top 20 most beautiful high schools in Oklahoma and see if your alma mater made the cut.
20. Central High School, Oklahoma City
This one's a bit of a throw-back. The building no longer holds graduating classes, but this historic building holds a special place in the downtown area of OKC and the hearts of those who call it their alma mater.
Photo credit: Source
19. US Grant High School, OKC
Very appropriately, the school's mascot is the generals. The generals come out of school ready to face real-world challenges and equipped with life-long skills.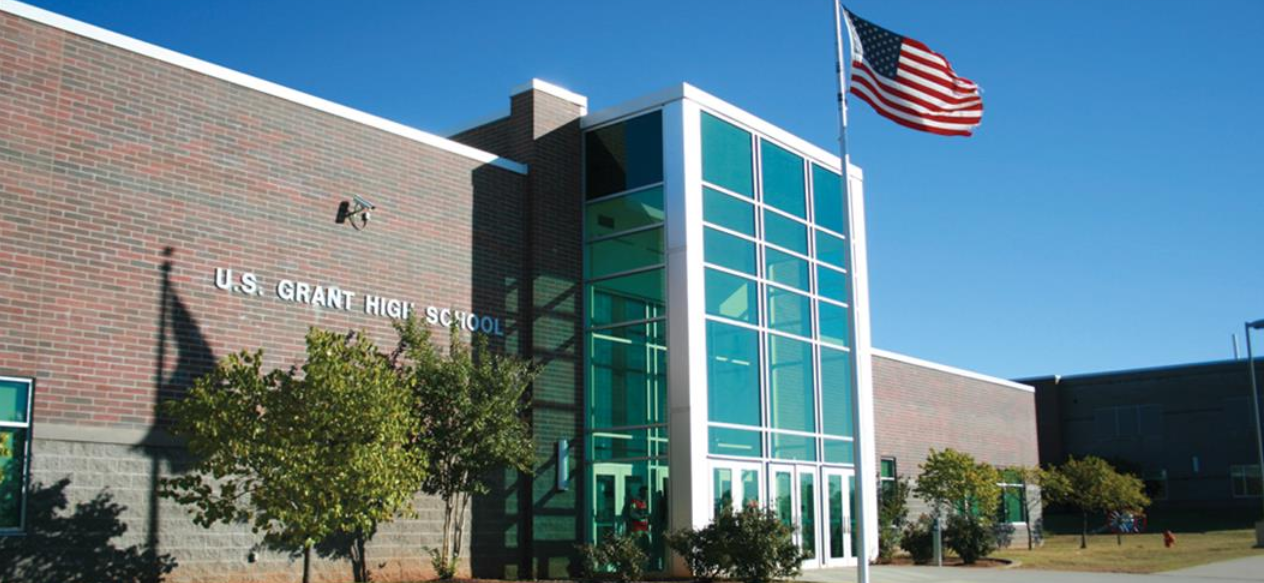 Photo credit: Source
18. Westville High School, Westville
Sporting more of a "home range" feel, this campus is a combined junior high and high school in the small town of Westville, OK
17. Stillwater High School, Still Water
The very first senior class of Stillwater graduated in 1901. The earliest students of the school attended classes in the Alcott Building, which was constructed in 1896. Talk about long-standing history and traditions.
Photo credit: Source
16. Mustang High School, Mustang
This high school is the fourth largest high school in all of the state, with an enrollment of approximately 2,900 students total. Being big has advantages, they offer 20 Advanced Placement classes, in addition to an extensive co-curricular program.
Photo credit: Source
15. Owasso High School, Owasso
The gem of Owasso High School has to be their wellness center. The Wellness Center was designed to promote fitness and healthful lifestyles for the students and faculty alike. Bonus: it provides a home base for the district's football program too.
Photo credit: Source
14. Ponca City High School, Ponca City
Ponca City High School students are called "Wildcats." Why? Because the title means hard work, perseverance, and extreme loyalty to the school -- an expectation they have for students and embodied by the school mascot "Willie" the Wildcat.
Photo credit: Source
13. Charles Page High School, Sand Springs
This beautiful new performing arts center provides 17,000 SF and is the crown jewel for the Sand Springs School System.
Photo credit: Source
12. Will Rogers High School, Tulsa
Fun fact, this beautiful building was constructed in only 20 months in 1939. Equally impressive, students at Rogers are also able to complete enough college credits to earn an associates degree, all before their HS graduation.
Photo credit: Source
11. Durant High School
What makes Durant stand out, besides their mascot's statue front and center, is their technology career programs and their college prep academic options.
Photo credit: Source
10. Altus High School, Altus
Photo credit: Source
9. Capitol Hill High School, OKC
Named after the area of OKC that it was built, Capitol Hill was originally a separate city in 1905. Now part of greater OKC, this school continues to reside in the historic business and community area of town and serves over 90% minority students.
Photo credit: Source
8. Harding Charter Preparatory School, OKC
This campus was ranked #1 on US News & World Report for high schools in the state. Perhaps "harding" is an appropriate name for this school. Student here hit the books hard and have a 100% participation rate in AP classes.
Photo credit: Source
7. El Reno High School, El Reno
This school has a rich history in the area, built in 1911, and the building is now on the National Register of Historic Places.
Photo credit: Source
6. Bartlesville High School, Bartlesville
Built originally in 1939, this campus started as College High School, and until 1950, it housed a junior college as well as the high school. Since then it is only an HS, but its Streamline Moderne building continues to impress and was designed by Tulsa architect John Duncan Forsyth.
Photo credit: Source
5. Broken Arrow High School, Broken Arrow
The campus at consists of 14 buildings, including a cafeteria and media center. Also on the campus are the school's athletic facilities - Tiger Field House (basketball, wrestling, and volleyball), Tiger Field at Broken Arrow Memorial Stadium (football and soccer), Tiger Field (baseball), Lady Tiger Field (softball), a practice football field, a practice softball field, and tennis courts.
Photo credit: Source
4. Booker T. Washington High School, Tulsa
Booker T. Washington High School ranks #1 in the state for a diverse student body and best high school sports. It holds some of the highest test score averages as well. These are all great compliments to back up that beautiful entrance.
Photo credit: Source
3. Jenks High School, Jenks
Besides being picturesque, Jenks High School also regularly has the most National Merit Scholars of any public school in the state, including 20 in 2016.
Photo credit: Source
2. Mount Saint Mary's
This "new" location at Mount Saint Mary's was founded in 1903. The school encourages participation in the community and extracurriculars to create well-rounded citizens of tomorrow.
Photo credit: Source
1. Thomas Edison Preparatory School, Tulsa
Edison Preparatory already has a lot to offer student, but plan for a new upgrade promise to catapult it into the #1 spot for prettiest places to attend high school in the state. Dreamy indeed.
Current look:
Photo credit: Source
Proposed new look:
Photo credit: Source