Adulting is hard. You're supposed to build a career, take out a mortgage and learn how to cook something other than bagel bites. As you get older, there are more forms to fill out, more paperwork to keep track of and more bills pay. You could sit in your overpriced apartment and cry along to Adele (at least I can say that I've tried) or you could make your life much easier with these 10 apps.
If your savings account is a piggy bank filled with useless Sacagawea coins, it's time to re-evaluate your life choices and get Digit. The virtual savings account with bank-level security analyzes your income and spending habits (e.g. your penchant for ordering Taco Bell at 2 a.m.), and puts aside money for you. And when you're ready to blow a bunch of cash on Spring Break, just text Digit to get the chedda transferred to your checking account. Punta Cana here I come.
 You upon using Digit
Tinder helped you find 25 guys you never want to speak to again, but Switch promises to help you find the one employer who's your perfect match. Swipe right to connect with hiring managers and wait anxiously to see if they like you back. If the feeling is mutual, you'll be able to chat with interviewers and drop your sexy elevator pitch. Be sure to screenshot your convos so you can ask your friends, "Omg, what do I say back?!"
 Looking at all dem job opportunities like
Forget to pay your WiFi bill last month? Plastiq not only helps you remember to pay bills on time, but also lets you go paperless. You can literally snap a photo of any invoice, upload it to Plastiq and the app will pay up with the cards you have on file. It can also set up recurring payments or send you push notifications about when bills are due. Just get the app already and pay for WiFi on time -- because you can't have the internet cutting out when the fate of Jon Snow is still unknown.
 Finding out you can pay bills with an app
Whether you're basing your college decision on academic quality or the guy-to-girl ratio, College Passport allows you to compare universities and build a list of dream schools. The service also lets you manage the application process and test prep on your phone, so you can memorize antediluvian vocabulary words you'll never use again. Don't worry, in college you'll actually learn useful things -- like how to make dining hall food taste edible and survive eight days without sleep.
 I'm a walking SAT Prep book, basically
If you're not Christian Bale in  The Big Short  , then you could probably use a little help investing your money. Acorns invests your spare change into diversified portfolios, and also allows you to set up recurring investments or invest lump sums. Best of all, you can withdraw and deposit money without paying a fee. The app uses a Nobel-Prize winning economist's investment theory as well as the strictest measures of security to keep your money safe. Take that, nerdy Batman.
 When Acorns turns you into a genius
Maybe you have student loans, maybe you bought too many designer bags -- both are equally legitimate reasons to be in debt. Ready for Zero helps you track debt, create a payoff plan and understand your credit score. You'll also be able to sync all your payments -- student loans and designer bag debt alike -- and get reminders about when they're due. And yes, your personal info is all encrypted, so you don't have to worry about a middle-aged man in his mother's basement stealing your identity.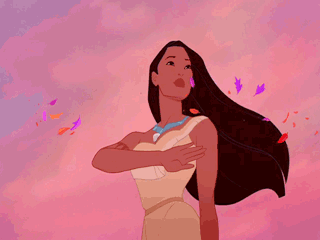 Waving goodbye to debt like
Unless spending Saturday listening to a retired teacher preach traffic laws sounds appealing, you need a less painful way to get your driver license. Meet Aceable: an app that offers complete, state-legal drivers ed that you can do at home. Just take the class, and when you're done, Aceable sends you certificate of completion to bring to the DMV. Best of all, the course is self-paced so you can go as fast or slow as you like and take as many Netflix breaks as needed.
 Bueller? Bueller?
You've probably chuckled over more than one Ted Cruz meme this year, but have you registered to vote yet? Perform your civic duty with ease using VoterPal, the app that scans your ID and pre-populates a voter registration form for you. Just take a picture of your driver license and let the app do the work. Save that brain power for choosing the next prez; lord knows we need it.
 Mic drop
If you think car dealers are sleazy, check out True Car, the app that gives you upfront pricing for your dream set of wheels -- or rather, the wheels you can afford. You'll get to see what other people in your area paid for a particular make and model, so you know what to expect when you get to the dealership. Or you could meet up with the Craigslist rando who says his vehicle " interior is lined with real muppet fur " (not advised).
 Rollin' in the new whip like
Whether you're seeking a Manhattan penthouse or Brooklyn basement, find the apartments and homes within your price range using real estate app Trulia. You can also narrow your search by zip code, number of bedrooms and whether pets are allowed -- because Whiskers is coming with you no matter what. And if Whiskers requires a large backyard and brick fireplace, you can search for those features, too. Now go find your cat lady haven..
 T-Swift: the ultimate cat lady