There's no denying that Dallas is a huge metropolis in one of the biggest states in the U.S., and home to many Fortune 500 companies like AT&T, ExxonMobile and Texas Instruments.
But that doesn't mean it's not also home to a wide array of unique small businesses, like indie bookstores, quirky boutiques, and niche shops.
Here is our list of 7 of the most unique small businesses to check out the next time you're in Dallas, Texas.
This cute Japanese bookstore has everything from books, magazines and stationery, to Manga, graphic novels, art and more. Studio Ghibli fans rejoice - this store likely has one of the largest selections of Ghibli memorabilia you'll ever see. Expect to spend a few hours exploring all the nooks and crannies of this niche shop.
Image source: Kinokuniya
Toys Unique! is a 30-year-old family-owned business in the Park Cities area. Stocked with everything from classic games to specialty toys, this adorable store is guaranteed to make you feel like a kid again.
Image source: Toys Unique
This place is a must-visit for anyone who loves art and supporting local artists. The store, owned by Deep Ellum Community Association, offers local artists' work printed on everything from streetwear to posters to trinkets and houseware.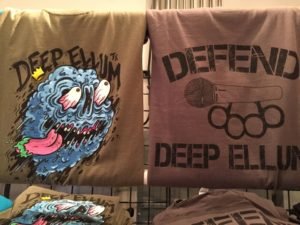 Image source: Deep Ellum Trading Co.
Opened in 2014, this bookstore-bar-venue is huge in the literary community and well-respected among locals. Stop by, grab a coffee or a drink, and browse the extensive book selection. Wild Detectives also actively organizes and promotes cultural and literary events throughout the month.
Image Source: The Wild Detectives
B4 describes itself as "a neighborhood swap shop filled with collectibles, antiques, toys, and a healthy selection of vintage vinyl." Visitors describe it as more of a museum or nostalgia shrine, and it's easy to see why; the shop is bursting with treasures from the 70s and 80s, and sure to bring back some fond memories.
Image source: B4
The Lucky Dog Barkery is a health haven for spoiling your canine friend. Think of it as a Whole Foods, but for your pup. The shop carries holistic food, gourmet treats, novelty toys, and high-quality pet supplies. Visitors love the friendly staff and wide selection of local items.
Image source: Lucky Dog Barkery
This quaint shop is a cheese lover's daydream. Scardello offers 150 kinds of handcrafted cheeses as well as wine, artisan bread and sandwiches. Stop by for a cheese class (like our personal favorite "Chocolate, Cheese and Bubbles"), wine tastings, and get some incredible cheese from the super knowledgeable and friendly cheesemongers.
Image source: Scardello