We've hit mid-November, which means the holiest of days is upon us. The reason for the season is here, people: National Fast Food Day. National Fast Food Day will take place on Thursday, November 16th, Year Of Our Lord 2017. Because of this, we're going to spend the entire day (National Fast Food Day Eve) mentally preparing for how much food we're going to eat tomorrow. The nuggets, burgers, and soda will be plentiful, I'm sure. But the real star of National Fast Food Day is obviously the french fry. Ahh, french fries...those golden, salty, crispy, joyful potatoes that give us LIFE. To help us all make the most of National Fast Food Day, we've compiled a list of the top 10 fast food french fries (try to say that 10 times fast...)
Photo courtesy of Tenor
1. McDonald's
I mean, come on. These are the classics. How is there not a McDonald's french fry scented candle out there somewhere?
2. Arby's
Gotta love those curlies, baby.
Photo courtesy of SF Funcheap
3. Chick-Fil-A
Nobody does waffle fries quite like the Chick.
Photo courtesy of ABC 10
4. Raising Cane's
Our mouths are watering just thinking about dipping these crinkly bbs in Cane's sauce. Oof.
Photo courtesy of Vittle Monster
5. Five Guys
These fries are so fresh and homemade you'd think they just came out of your Mom's kitchen. They didn't, though. They were piled high on your tray by that angel Five Guys employee named like, Devin or Trey or something.
Photo courtesy of Serious Eats
6. Del Taco
Okay, whoever (whomever? whoever? whatever) thought of combining french fries with tacos is the real MVP.
Photo courtesy of Willamette Week
7. Smashburger
Sweet potato fries at a fast food restaurant are a rare find, but Smashburger has 'em. And sweet potato fries are healthy, right? It's basically like you're eating a salad.
Photo courtesy of North Raleigh Food
8. Popeye's
That cajun seasoning tho!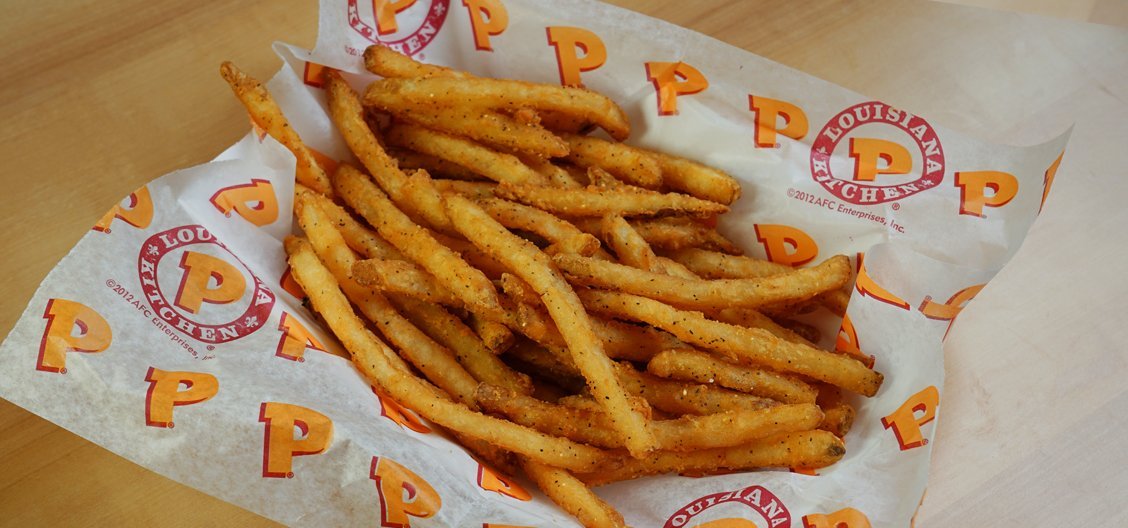 9. In-N-Out
More like Out-Of-The-Box-N-In-To-My Mouth, amiright? Also, two words: Animal Style.
Photo courtesy of The Falcon's Flyer
10. Wendy's
Who doesn't love these sea-salted dream potatoes from our fair lady Wendy? Pro Tip: Dip them in a frosty.
Photo courtesy of Serious Eats
When you're done wiping the drool from your mouth, pick your favorites from this list and tell your friends you've got some celebrating to do. Don't forget to send us pics of your National Fast Food Day adventures on Twitter and Insta (@aceable) so we can be in on the fun! Until then...