Okay, okay. We know what you're thinking. There can't be anything cool to do in Ohio, right? WRONG. All it takes is a little creativity and the right group of friends and any weekend road trip can be a fun one. We've picked out a few of our favorite trips you can easily make in a weekend from Ohio once you get your precious drivers license. Check it out, fam.
Put-In-Bay- South Bass Island, OH
If you're the type of person who enjoys fun in the sun, Put-In-Bay might be the trip for you. Put N' Bay is located on South Bass Island, so you'll have to park and take a ferry to get there, but that's part of the fun! Enjoy the beautiful sunsets, the cool breeze off the water, and they laid back vibes of the little island.
Hocking Hills State Park- Logan, OH
If you enjoy hiking and spending time outdoors, hocking hills is the perfect road trip for you. Southern Ohio has hills for days, and some beautiful scenery. Spend time at a cabin, go for a hike at Old Man's Cake, and explore all of the beautiful hiking trails and waterfalls the park has to offer.
Source: www.flickr.com/photos/alwaysshooting/
Kelley's Island, OH
Kelley's Island lies in the waters of Lake Erie just off the northern edge of Ohio. After taking a ferry across the lake to the quaint little island, you can spend your time relaxing on the shores, adventuring thorough the Kelley's Island state park, or snorkeling in the lake.
Source: Wikipedia Commons
Marblehead Lighthouse- Marblehead, OH
Marblehead Lighthouse is located right near the same shore you'll head to to make your way to Kelley's Island. Talk about a buy one-get-one amiright? Okay, moving on. Marblehead Lighthouse is a scenic little lighthouse right on the edge of Lake Erie. Pack a picnic and spend a day by the water with your friends. Did we mention that this place is totally Instagram worthy? Yeah. You go get those likes.
Source: https://www.flickr.com/photos/benimoto
Mackinac Island, MI
Okay, so we know this one isn't technically in Ohio, but it IS only a 7 hour drive north from Columbus. If you're planning on making the drive, we definitely encourage you to make some sweet playlists to bring with you. Mackinac (pronounced mak-in-aw) Island can be found off the northern edge of Michigan. This little island on Lake Erie is automobile free- crazy, right? As much as we love driving (we are a driver's ed company after all) we think the car-free aspect of this island is endearing for a short visit. Rent some bikes or hop on a horse drawn carriage to make your way around the island. Or if you're up for a little more thrill try a kayak or sailing tour around the island on the lake. P.s. Grab some fudge. They make some awesome fudge.
Source: www.flickr.com/photos/mackinac
The Ohio Theater- Columbus, OH
The Ohio Theater is a beautiful and ornate theater located in Columbus, Ohio. If you're into plays and musicals, or simply want to have a super fancy night out with your friends, this could be an awesome and easy trip for you. Columbus has lots of other things to offer, too! Check out the German Village for some good eats, or The Ohio State campus for a little taste of the college life.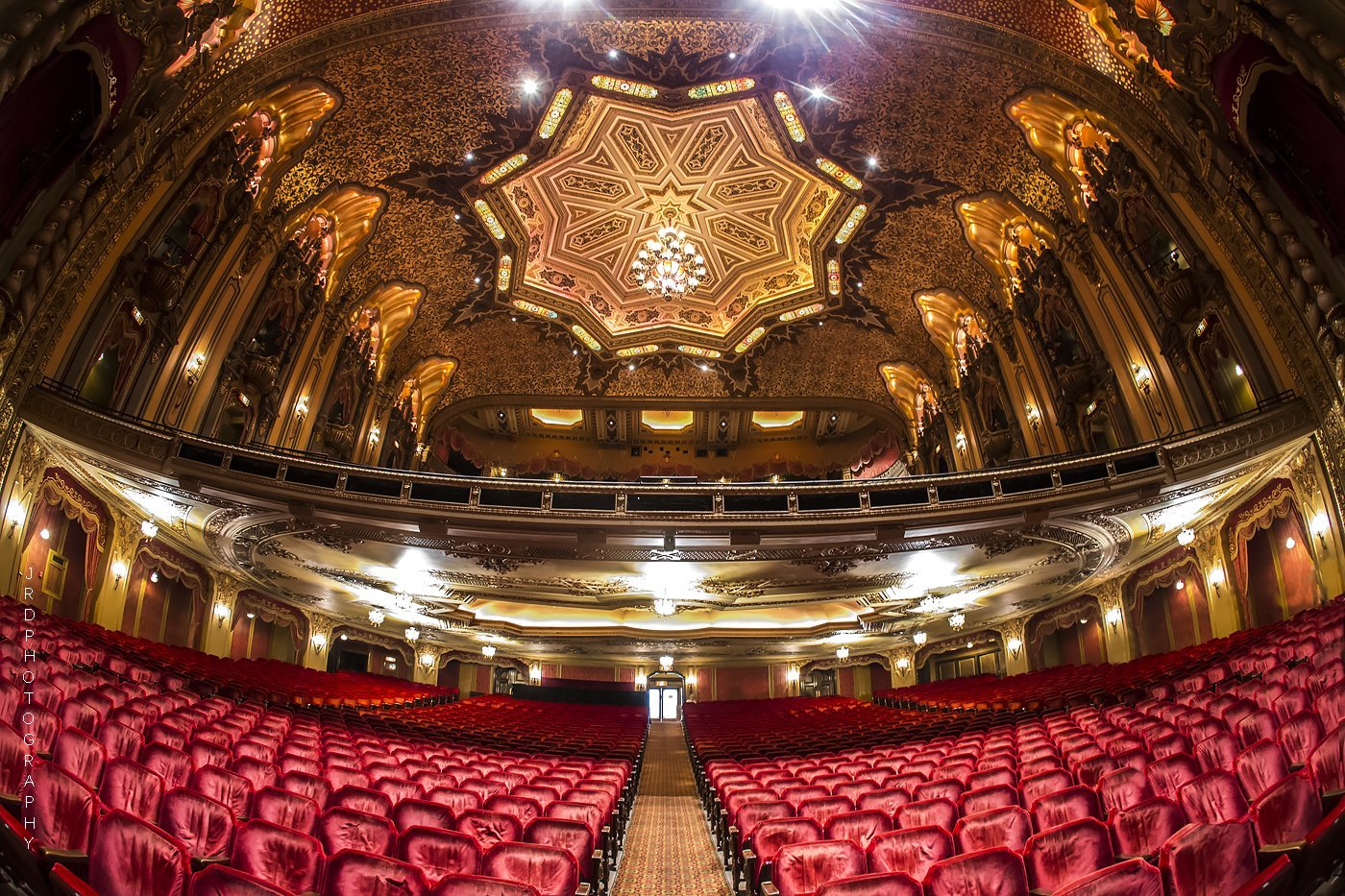 Source: Wikipedia.com
Rock and Roll Hall of Fame- Cleveland, OH
Up for a little music history? The Rock and Roll hall of fame might be right up your alley. Not only is this building absolutely stunning and just ready to be snapped to all your friends, it's got some pretty cool stuff inside. Show up to catch the High School Rock Off , or learn all about Jimi Hendrix . While you're in town, check out the lake or make a stop at the Cleveland Zoo.
Source: https://www.flickr.com/photos/tonythemisfit
Pro Football Hall of Fame - Canton, OH
In the words of the wise The Lonely Island: "We like sportz and we don't care who knows. From shooting hoops, to the Super Bowl. We like sportz and we don't care who knows. Football Football Football. Tennis. Hockey. Golf."
Source: https://vimeo.com/139874985
World's Largest Cuckoo Clock- Sugarcreek, OH
How can you not go see this beaut. Really. Look at it.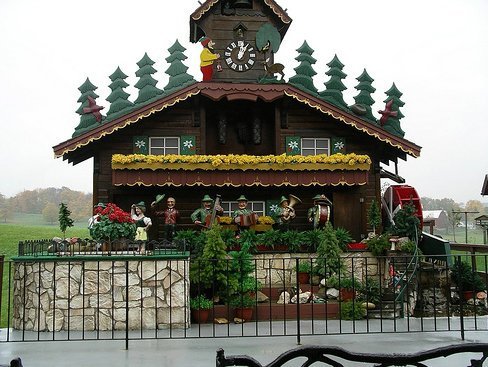 Source: https://www.facebook.com/worldslargestcuckooclock/photos/
World's Largest Basket- Newark, OH
And again. How can you not? Think of the 'gram!
Source: https://www.flickr.com/photos/30131103@N05/
Chicago, IL
Chicago might seem like a world away, but it's only a little over a 5 hour drive from Columbus, you could easily do that in one day! From deep dish pizza to the Navy Pier, Chicago is a beautiful city full of plenty to see (and eat!).
Columbus Zoo and Aquarium- Columbus, OH
The Columbus Zoo and Aquarium is ranked as one of the best zoos in the United States. Oh, and did you know they also have an attached water park called Zoombezi Bay AND an African exhibit where you can feed the giraffes at eye level? Count me in.
Source: Wikipedia Commons