As a transgender person, changing your gender on your Pennsylvania driver license is one of the most exciting steps in your transition! At Aceable, we understand that even though it's very exciting, it can also be very confusing.
Luckily, the process for having your gender changed on your Pennsylvania driver license is much easier than it is in some other states. We'll explain the steps you need to take in order to change your gender, and go over the steps to take if you want to change your name too. Here we go!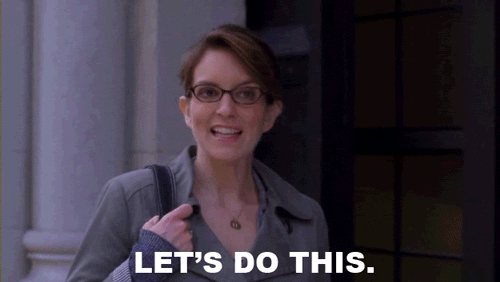 Changing Your Gender in Pennsylvania
Step 1:
Fill out a Request for Gender Change on Driver's License/Identification Card (Form DL-32). You can access the form here .
Step 2:
Get your physician, CRNP, therapist/counselor or social worker to fill out the second portion of the form.
Step 3:
Visit a Pennsylvania Department of Transportation (PennDOT) driver's license center in person to submit your application and payment.
Step 4:
Pay the application fee (check or money order). This should be made out to: "PennDOT." See appropriate fees below:
Non-Commercial Photo Driver's License: $29.50 (if license is endorsed with Class M, your total fee will be $34.50)
Commercial Photo Driver's License: $29.50 (if license is endorsed with Class M, your total fee will be $34.50)
Identification Card: $29.50
Changing Your Name in Pennsylvania
Lets get your name right!
If you have already changed your name, you are required to notify PennDOT. Any name changes must also be reflected on your Pennsylvania driver's license, permit, photo ID card, vehicle title, and registration.
(Not sure how to change your name yet? In order to legally change your name in Pennsylvania, you will need to submit a petition to the court. That means you must appear in court. You must also publish a notice of the hearing in two newspapers. If that sounds a bit too public for you, don't worry; publication requirements can be waived and your records can be sealed.)
Step 1:
Complete a name change form based on your situation:
Step 2:
Supply supporting documents, which may include:
Court order
Social Security card with your new name
Two additional documents that confirm your new name, such as:

A voter registration card
Tax records
A passport
A government photo ID
Step 3:
Provide payment by check or money order made out to the "Commonwealth of Pennsylvania." Fees are as follows:
Replacement driver's license: $29.50
Replacement photo identification card: $5
Replacement learner's permit: $5
Vehicle title: $53
Step 4:
Submit your application, documents and payment in person or by mail. If you apply by mail, you must include notarized copies of all of your original documents.
If you're submitting by mail, send to this address:
Bureau of Driver Licensing
P.O.Box 68272
Harrisburg, PA
17106-8272
If you're submitting in person, make sure you do so at a Pennsylvania driver license office.
Whew. It's A LOT of work, and it won't always be a quick process, but it sure is worth it in the end.
Congratulations, friend!
We couldn't be more excited for you!!