The most beautiful highway in the world? It's located along the California coast, stretching a grand total of 656 miles. California State Route 1, better known as the Pacific Coast Highway, provides drivers with some of the most magnificent views in the country, from towering castles to glass beaches. If you're itching for the open road, wind in your hair and a little bit of adventure, take a peek at the most breathtaking stops along this famous interstate and start planning your road trip across California. 1. Santa Monica Pier




1. Santa Monica, CA
Pachecho/Flickr
Set the wheels in motion 
For more than 100 years, the Santa Monica Pier has been a prominent California landmark, distinguished by its giant ferris wheel. Catch it in films like  Titanic  ,  Forrest Gump  and  Iron Man  , or go see the boardwalk for yourself. Unfortunately, Leonardo DiCaprio will not be there to say, "I'll never let go."










2. Hearst Castle
San Simeon, CA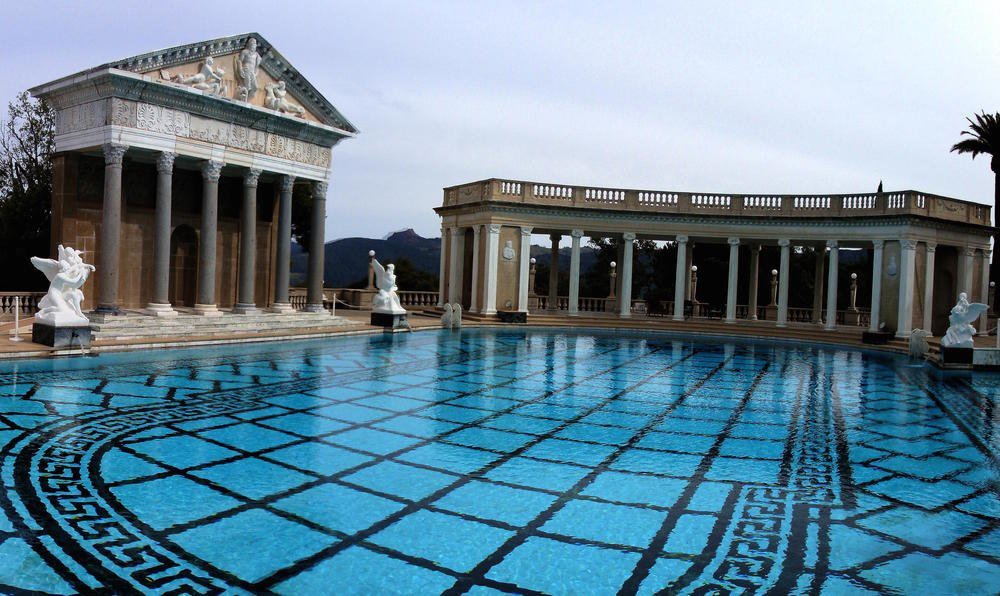 Joserve05a/Flickr
Queen for a day 
Yes, there's a castle in California, and no, you can't swim in the pool. The seaside mansion was once home to publishing magnate William Randolph Hearst (count  Cosmo  among his life works), but now it's open to the public for tours. Dream house, anyone?








3. McWay Falls
Big Sur, CA
that_tahoe_guy/Flickr
Do go chasin' waterfalls 
Once upon a time McWay Falls was one of the only waterfalls in the world that flowed directly into the ocean. Then in the 1980s, a big fire and several landslides changed the topography of the cove, making room for a beach beneath the falls. Now, the only time waterfall and ocean meet is when the tide rolls in. Simply gaw-geous either way.










4. Point Sur Lighthouse
Monterey, CA
Vadim Kurland/Flickr
Go toward the light 
Point Sur isn't just a 116-year-old lighthouse, it's a 116-year-old lighthouse sitting atop volcanic rock. Think lighthouses are a thing of the past? Point Sur's light is still shining, guiding ships to safety. And apparently it's haunted . Boo.












5. Bixby Creek Bridge
Monterey, CA
Michael Haslam/Unsplash
Cross that bridge when you come to it 
Recognize this bridge? Probably because you've seen it before in a movie, TV show or car commercial . Built in 1931, the overpass has become one of the most photographed bridges in the country. Just look at all these instas . #Scenic.










6. Point Lobos
Carmel-by-the-Sea, CA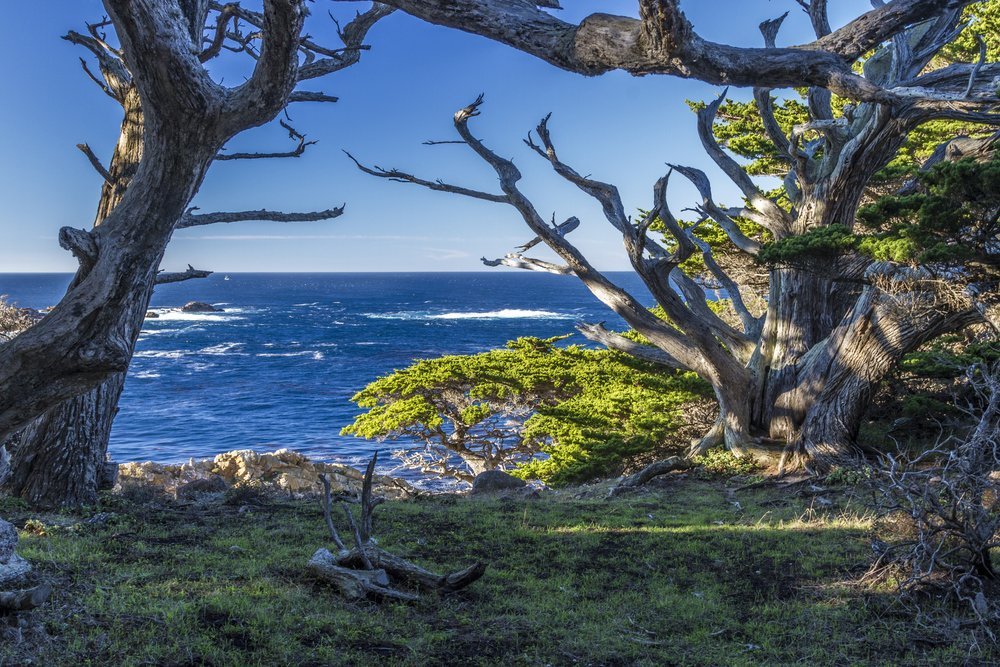 Fred Moore/Flickr
You get the point 
If you brought your fins and snorkel, Point Lobos is the stop for you. The national park is known as a top scuba diving destination, but it's also just really pretty to look at. French landscape artist Francis McComas once called it the "greatest meeting of land and water in the world." Trés belle.










7. Moss Beach
Moss Beach, CA
Eric Molina/Flickr
A rolling car gathers no moss 
California might be the Sunshine State, but Moss Beach is the exception to that rule. The area is foggy year-round, giving it an eerie, almost ghostly feel. Don't believe in ghosts? You haven't heard the tale of the Blue Lady who roams the Moss Beach Distillery .














8. Golden Gate Bridge
San Francisco, CA
Michael Moreira/Flickr
 Go for the gold(en) 
Do I really have to justify this one? The Golden Gate Bridge is known as one of the Wonders of the Modern World and a must-see for tourists in the area. This could be you .












9. Redwood Forest
California
Michael Schweppe/Flickr
I like big trees and I cannot lie 
 This land is your land, this land is my land, from the Redwood Forest ...  The tallest trees in the world are located right off State Route 1 and you can actually drive right through them . The Redwood Forest is also home to furry friends, like black bears and slimy friends, like banana slugs. (And yup, they look just like bananas .)












10. Glass Beach
Fort Bragg, CA
Lisa Nottingham/Flickr
Kick some glass 
The saying, "One man's trash is another man's treasure," couldn't be truer about Glass Beach, California. The state park famous for its abundance of beautiful sea glass formed after years of people dumping trash into an area nearby. Over time the ocean transformed icky garbage into smooth, colorful stones. If you go, leave the glass alone so that others can enjoy, too!
You can't cruise the Pacific Coast Highway without a license. So get Aceable: drivers ed that's easy, breezy and guaranteed fun.