When you think of Nevada, Las Vegas might immediately come to mind, especially when considering fun trips to take. There are lights everywhere, tons of sights to see, and a myriad of different activities … all for adults.
Where could a teenager take a road trip in Nevada this summer? It's always exciting to hit the open road, especially when there's a taste of independence and the freedom of summer, and Nevada has plenty of open road and even more attractions to check out.
Here are a few places to add onto your summer bucket list for a Nevada road trip.
1. Cathedral Gorge State Park, Panaca, NV
photo credit: Frank K./Wikipedia.org
This national park is filled with breathtaking, natural formations, as well as above-average camping and hiking trails and observation areas boasting stunning views. With an admission price of $7 per vehicle, it's a pretty low-cost opportunity to see nature at its most untouched state while still having some fun on a camping trip with friends.
2. Cottonwood Guest Ranch, Wells, NV
photo credit: Facebook.com/CottonwoodGuestRanch
If you're looking for an old-fashioned ranching experience, the Cottonwood Guest Ranch gives its patrons the opportunity to ride horseback, move cattle, and take on a simulation of the wild, wild West. Guests can book an all-inclusive stay or hold private events depending on their preferences.
3. Hoover Dam, Lake Mead, NV
photo credit: Adam Kliczek/Wikipedia.org
The Hoover Dam isn't just a huge wall. If you're interested in catching Instagram-worthy views or challenging your inner adrenaline junkie on an observation deck, this is the perfect place. Adventurous visitors can also kayak, canoe, and hike, as well as take guided tours.
4. Terry Lee Wells Nevada Discovery Museum, Reno, NV
photo credit: Facebook.com/NevadaDiscoveryMuseum
This 67,000 square-foot science museum may look as though it's just for kids, but fortunately, there's something for everyone inside. Different events about everything from brewing beers to the human anatomy give museum-goers the chance to expand on their interests and unleash their inner Bill Nye.
5. Carson City, NV
photo credit: Ken Lund/Wikipedia.org
Just about as close as you can get to Westworld without all of the dark implications and robots, Carson City is actually the state's capital. It looks like an old boomtown of days past, but it's filled with museums for those interested in art, unique restaurants for foodies, and trails for hikers.
6. Safe Haven Wildlife Sanctuary, Imlay, NV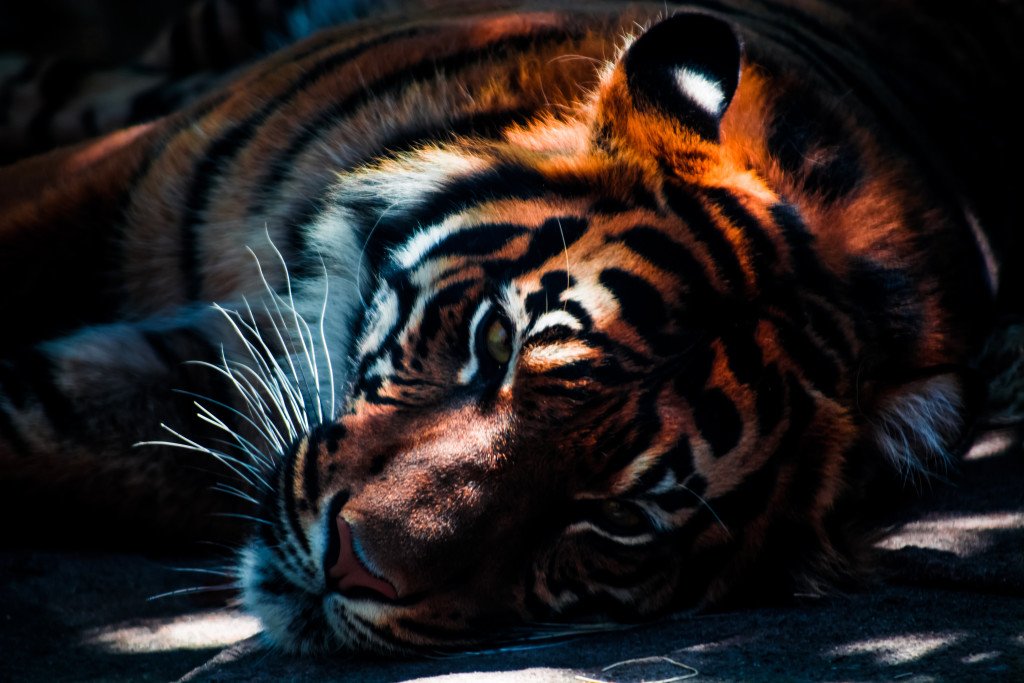 photo credit: Unsplash.com
Animal lovers, this destination will be your heaven. The wildlife sanctuary takes in exotic animals from other shutdown sanctuaries and unfit owners and rehabilitates them while giving guests the chance to see tigers and other large cats in their home.
7. Buffalo Bill's Thrill Rides, Primm, NV
photo credit: Jeremy Thompson/Flickr.com
In case you need to let out your inner thrill seeker, this amusement park has a ton of rides and attractions. The park's Desperado is actually one of the world's tallest and fastest coasters and the Turbo Drop simulates a free-fall experience. If it's warm out (this is Nevada, hello), try one of the water rides to cool off.
8. M&M's World, Las Vegas, NV
photo credit: Richieman/Wikipedia.org
Fine! It wouldn't be a Nevada road trip without a Vegas stop. This four-story M&M store will satisfy your sweet tooth, let you personalize your own candy message, and give you a 3-D movie-watching experience. Not to mention, it's free to enter, so what you spend is determined only by how badly you're craving some chocolate.