What's cooler than cruising the beach with the windows down and the surf up? Basically nothing, that's what. But as gnarly as beach driving is, it can quickly turn into a fiasco if you didn't pack the right essentials for the trip.
Check out the list below to put together the ultimate beach driving kit. Also, make sure to download the Aceable drivers ed app before heading to the beach. Just in case you need to pull these tips up again.
Tools to Bring on a Beach Driving Excursion
Umbrella - check. Sunscreen - check. Beach chair - check. Packing for a normal day at the beach could end there, but if you plan to drive out on the sand you'll need a few more items. Anytime you plan a beach driving excursion make sure to pack these sand essentials:
SMART PHONE
You'll need to pay attention to the weather and check the tide times when you're driving on the beach.
Your phone could save the day!
SHOVEL
If you only bring one tool make it a shovel. If the tires dig in you'll need to dig your way out. A foldable shovel will save you space in a smaller vehicle.
Your shovel is your ultimate tool, you can do tricks with it too!
TRACTION MATS
The second most important tool if you get stuck in the sand is traction mats. As the name suggests they give your tires a surface with traction on loose sand. (In a pinch, you can also use your floor mats.)
Beaches are pretty much big sand traps with water
TIRE PRESSURE GAUGE
Get ready to finally pay attention to your tire pressure. Lower tire pressure (approx. 20 pounds) is needed for beach driving. Whip out your tire pressure gauge before and after your beach cruise to keep the tires safely inflated.
We recommend using a tire pressure gauge instead of your mouth
AIR PUMP
Once you're done with the beach cruise you'll need to put more air in the tires for safe handling on the pavement.
TOW STRAPS
On the sand you always have to be prepared for getting stuck. Getting a tow from another driver may be your only option, as long as you have tow straps.
TOW ROPE
Pulling yourself out of a sand trap is also possible with a good rope. Make sure your rope is at least 14' long and has a load strength of 20,000 pounds.
Having a tow rope ready could lead to some interesting stories
COUPLE GALLONS OF WATER
Driving through the sand can put strain on your engine. Keep a few gallons of water on hand to keep it from overheating.
Have the water just in case you need it!
SPARE TIRE
A spare tire should always be stowed away in the trunk just in case.
Have the spare because you never know when you are gonna need it!
FIRST AID KIT
Like a spare tire, a first aid kit is always good to have on hand.
FLASHLIGHT
Just in case you run into a sandy situation when the sun's setting.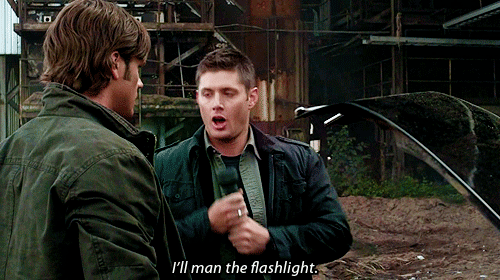 Flashlights are essential for when the sun sets
BUCKET
With a basic plastic bucket you can build a sandcastle and wet the sand around your tires for better traction.
Buckets are versatile tools
EXTRA GALLON OF GAS
Fuel up before hitting the beach and bring along an extra gallon or two of gas if you plan to do a lot of driving.
Keeping checking our blog for more tips on how to drive on the beach and additional ways to enjoy the freedom of the open road this summer.