We all know our home state's stereotype, right? What if we took those stereotypes and turned them into drivers on the road? Here's who all 50 states would be if they were drivers on a road.
Alabama would be a football fan on the way to Tuscaloosa with crimson flags on the roof of the car.
Alabama sure loves football
Alaska
Alaska would be a fisherman cranking up the heat in his old pickup.
Arizona would be a retired couple in a red convertible on their way to the golf course.
Arkansas (birthplace of Wal-Mart) would be a trucker driving a tractor trailer for the superstore.
California would be an environmentally-conscious driver in the newest eco-friendly car.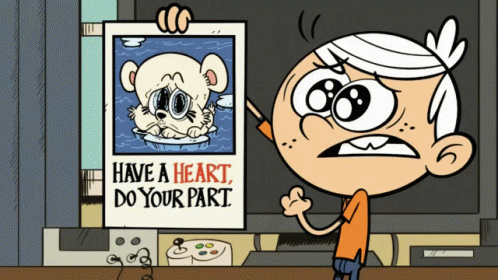 California is all about doing being eco-friendly.
Colorado would be a dude in a car that has 4WD and plenty of space for storing his ski gear.
Connecticut
Connecticut would be an investment banker commuting at 6 a.m. from the burbs to beat traffic into NYC.
Delaware
Delaware would be the most considerate driver on the road, letting everyone merge into her lane.
Delawareans are known for their politeness.
Florida would be an old person driving well under the speed limit.
Georgia
Georgia would be a peach farmer in a truck driving on a dirt road and cursing off the radio because the Bulldogs are losing again.
Hawaii
Hawaii would be a surfer in an old Subaru headed to the beach in the middle of the day.
It's all about the beach.
Idaho
Idaho would be a fly fisherman with all his gear in the trunk.
Illinois would be a pizza delivery guy with a dozen deep dish meat lovers pies in the back seat.
Indiana
Indiana would be a mom in a minivan.
Iowa
Iowa would be someone staring out the window at rows of cornfields.
Kansas
Kansas would be a truck driver peering out the window but unfazed about another tornado warning.
Just another day.
#### Kentucky - Kentucky would be a stable manager driving a truck that's pulling a trailer of horses.
Louisiana
Louisiana would be a beauty pageant queen waving from a convertible.
Maine
Maine would be a hippie with barrels of granola in the backseat of a Volkswagon.
Granola just gets everywhere
Maryland
Maryland would be a bus full of preppy lax bros on their way to a game.
Massachusetts
Massachusetts would be a Masshole trying to suppress his road rage.
Michigan
Michigan would be an auto worker driving to a bar to watch a hockey game.
Minnesota
Minnesota would be an overly friendly middle-aged woman that waves to everyone she passes on the road.
Minnesota would wave at everyone.
Mississippi
Mississippi would be a grandmother in a big hat scolding her grandchildren to buckle up on the way to church.
Missouri
Missouri would be a crowd of cars parked in the middle of the road stopping for a friendly chat.
Montana
Montana would be a cowboy on a horse.
Dwight might be from Montana.
Nebraska
Nebraska would be driving an 18-wheeler on a flat road surrounded by cow pastures.
Nevada
Nevada would be a limo driver transporting a bachelorette party.
New Hampshire
New Hampshire would be a mountain man with a deer strapped to the roof.
New Jersey
New Jersey would be a super tan meathead with neon bathing suit bottoms blasting Bruce Springsteen on the way to the shore.
New Mexico
New Mexico would be a guy in whitey tighties commandeering an orange and white RV. (Breaking Bad, anyone?)
New York
New York would be a taxi driver honking repeatedly.
New York is the land of "I'm Walkin Here"
North Carolina
North Carolina would be a lifeguard throwing his life saver in the back of his jeep parked by the beach.
North Dakota
North Dakota would be a park ranger enjoying the scenic drive.
Ohio
Ohio would be the proud owner of a sedan that has all the best safety ratings.
Oklahoma
Oklahoma would be a car full of teens singing along to Toby Keith on the way to the state fair.
The state of state fairs.
Oregon
Oregon would be a guy stuck in the '90s driving an old Chevy van covered in bumper stickers.
Pennsylvania
Pennsylvania would be a driver in a horse and buggy on the way to the farmer's market.
Rhode Island
Rhode Island would be an family running over a pothole on the way to the beach.
South Carolina
South Carolina would be a group of friends driving to a body of water and pulling a speed boat behind their car.
South Dakota
South Dakota would be bus full of middle school students on a field trip to Mount Rushmore.
Tennessee
Tennessee would be an aspiring singer, blasting country music so loud that everyone in the car next to her can hear.
Texas would be the guy with the biggest truck on the road.
Texans are very proud of Texas.
Utah
Utah would be the designated driver drinking a water and keeping everyone in line.
Vermont
Vermont would be a bicyclist.
Virginia
Virginia would be a college girl in big pearl earrings and a sundress driving her Land Rover home for break.
Washington
Washington would be a student with the windshield wipers on their highest speed.
West Virginia
West Virginia would be anyone but offended if anyone mistook their license plate for Virginia.

Wisconsin

Wisconsin would be a car full of cousins eating cheese.
Wyoming
Wyoming would be a guy driving deep into the woods to go hunting or fishing.
Bonus: Washington D.C.
D.C. would be a politician in a motorcade.
The traffic.