No one likes traffic. It's boring at best, frustrating and dangerous at worst. Although a traffic jam can happen anywhere, some cities in the United States consistently have it worse than others. This video ranks cities based on how many hours per year the average driver spends sitting in traffic. A combination of high population and inadequate roadway systems is the usual recipe for congestion. Does your city make the list? See if you have bragging (er, complaining) rights.
Top 10 Cities with the Worst Traffic in the Nation
Drivers in these cities spend 35-64 hours per year sitting in traffic.
10. San Jose, California (35 hours per year) : Do you know the way to San Jose? Just follow the long line of cars barely moving down the street.
Don't give up.
9. Seattle, Washington (37 hours per year) : If the rain's not enough to kill your vibe, maybe the gridlock is? At least there's plenty of coffee to keep you from falling asleep during that second or third traffic light cycle.
I'll tell you when I've had enough.
8. Boston, Massachusettes (38 hours per year) : Congestion in Boston has always been rough. There was even a famous bottleneck in the city called the Boston Neck.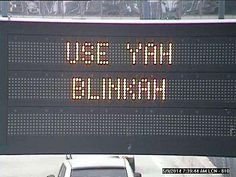 Drive responsibly, even when you're barely moving.
7. Washington, D.C. (40 hours per year) : Residents of the nation's capital spend the equivalent of an entire work week in traffic! Dealing with those roads is a full-time job.
Get ready for some quality car time in D.C.
6. Austin, Texas (41 hours per year) : Aceable is based in Austin, so we know the traffic problem all too well. Hey, we can't help it if Austin is so cool that everyone wants to come live (and drive…) here.
News got out about the breakfast tacos.
5. Bridgeport, Connecticut (42 hours per year) : A rather dense population has vehicles crowding the streets and highways of Bridgeport. Say goodbye to 42 hours per year!
When you can't get over Bridgeport traffic.
4. New York City, New York (53 hours per year) : NYC may be the "concrete jungle where dreams are made," but it's also a good place to sit in your car for ages. Just take the subway.
So does everybody.
3. San Francisco, California (56 hours per year) : Has Google found a way to eliminate cars yet? San Francisco streets are way too crowded.
Trying to keep your cool in SF traffic
2. Honolulu, Hawaii (60 hours per year) : Wish you could live in island paradise? Not so fast. Honolulu traffic will cost you a whopping 60 hours of your time each year.
We heard there would be hammocks.
1. Los Angeles, California (64 hours per year) : Is anyone surprised? LA is for famous people and famously bad traffic. During rush hour, the average speed on the 405 is only about 14 mph!
At least they're used to it.